Testimonial of Lucie and Jean-Marc
« WOW et MERCI Carole pour la vente de notre triplex!
 
Voici l'importance et les avantages de se faire représenter par un courtier immobilier :
Ton professionnalisme et ton expérience ont permis de vendre rapidement et à un prix plus élevé.

La mise en marché (photos/description) était de qualité supérieure mettant en valeur l'immeuble.

Se faire représenter par un courtier immobilier n'est pas seulement d'avoir quelqu'un pour nous accompagner ou être présent lors des visites, c'est beaucoup plus :

Carole connait les lois et règlements, c'est elle qui nous a expliqués et complétés les documents (mandat, offre d'achat, déclaration du vendeur, etc). Soyez assuré qu'elle aime et connait son travail et cela se reflète sur la qualité et la connaissance de son expertise.

La vente ou l'achat d'une propriété étant des transactions très importantes dans notre vie, choisissez Carole et la transaction sera une bonne expérience.

Confier le mandat à Carole et vous n'aurez pas toute la paperasse à comprendre, à compléter et à analyser et il y en a beaucoup et vous ne voulez pas de surprises rendu chez le notaire.
Encore une fois Carole merci et nous te référerons chaudement et te recommanderons à tous ceux qui te contacteront pour réaliser leurs projets immobiliers. »
Lucie et Jean-Marc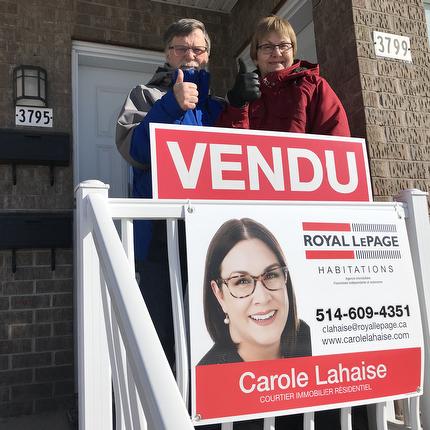 Customer Testimonial
" As a new real estate investor, this was my first rental property purchase; therefore I was nervous and wary. Nevertheless, Carole held my hand and helped me all the way to make it as painless as possible. The unit she recommended got me a tenant the first day I advertised it. I highly recommend her if anybody is looking for an enthusiastic professional who obviously loves real estate. 🏢 👌"
Norman Tam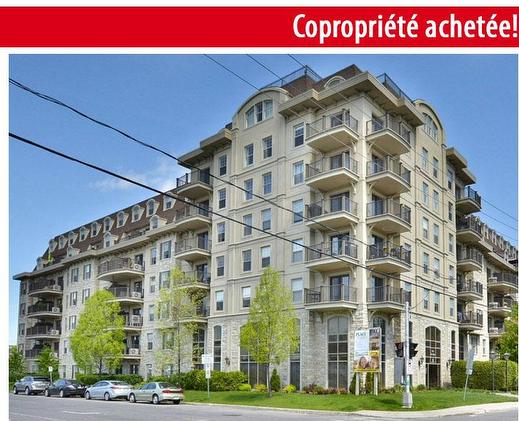 Featured Listings
$664,000
1565 Rue du Manège Sainte-Adèle, QC
Listing # 14360156
$138,000
Rue des Cavaliers Saint-Hippolyte, QC
Listing # 12647107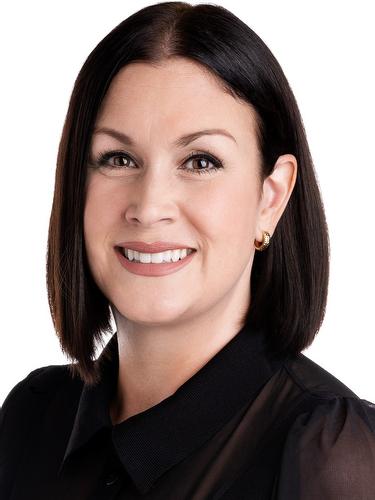 Carole Lahaise
Real Estate Broker
Mobile: 514.609.4351
Phone: 450.430.5555
Email
Professional and perfectly bilingual woman, my strengths are my professionalism, my integrity and my efficiency. In my forties, I exude experience and maturity. I proud myself in bringing satisfactory results to my cherished customers. Hence, I select only a handful of mandates at a time so that I can offer a service of superior quality and that I can be present every step of the way. Your property is your most valuable investment, I am aware of that and fulfill your expectations.  I am passionate about real estate, home staging, renovations and design. Therefore, I am the best ally for all your real estate endeavors, residential or commercial (office, multiplex, restaurants, industries, retail).
Find out what your home is worth
Your property's value is based on many different factors such as: its location, its state (renovations, repairs, cleanliness, etc.), its amenities (number of garages, bathrooms, bedrooms, etc.) and also the buyer buzz generated in your neighbourhood for your particular product. To better position your property and to sell at the highest price, I need to analyze all the above-mentioned criteria and much more.
Neighbourhood Watch
Would you like to know what properties are on the market in your neighbourhood and at what price they are listed? If so, please register to receive these alerts.
Contact
I will be there for you and your family every step of the way. Let's start with a short exploratory phone call. Call me right away at 514-609-4351.